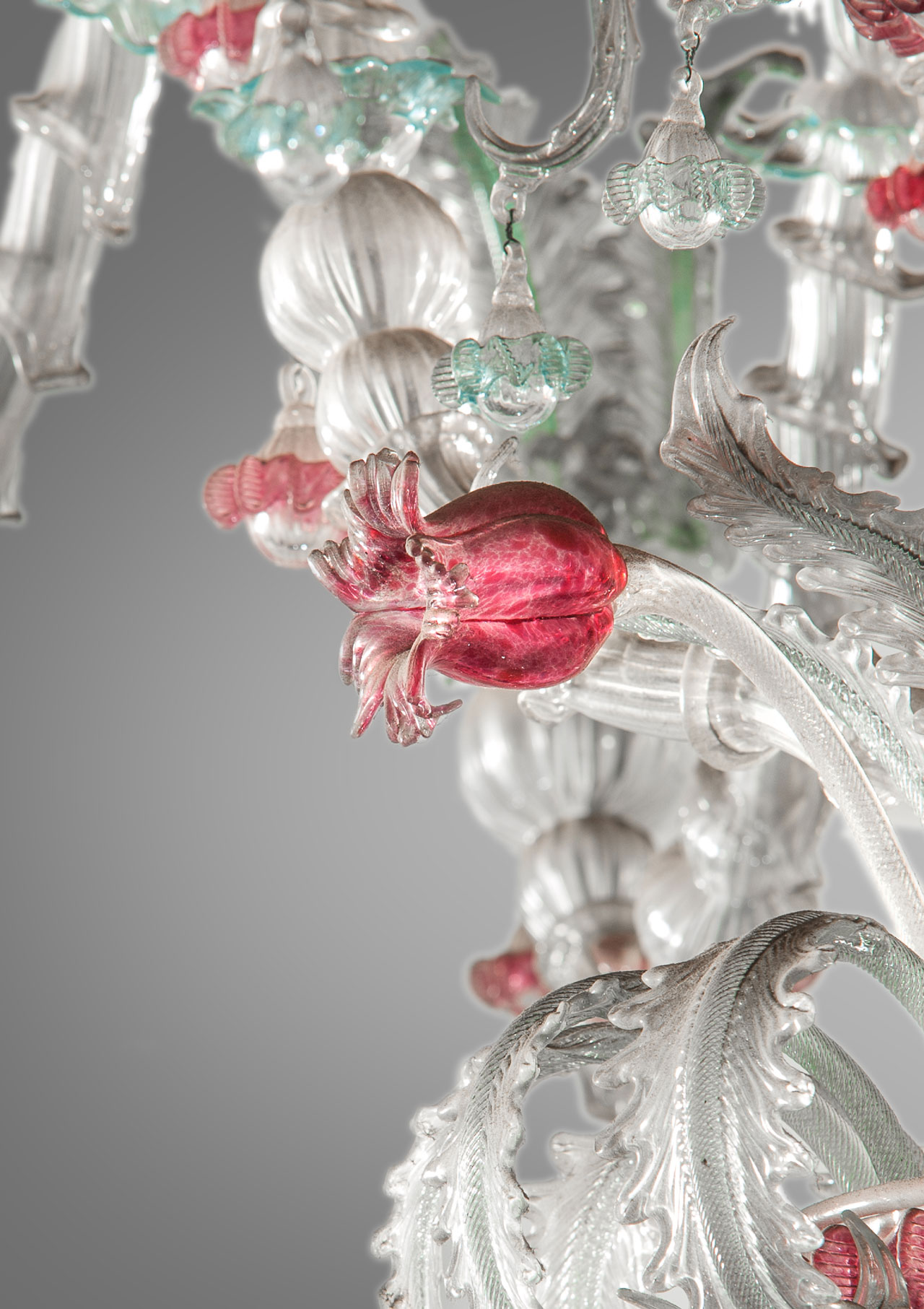 In 1952, Archimede Seguso together with Giuseppe Santomaso created a series of brightly colored handles for the doors of telephone boxes, a prelude to the work of the large barrier designed and built for the ice stadium in Cortina d'Ampezzo in occasion of the Winter Olympics in 1956.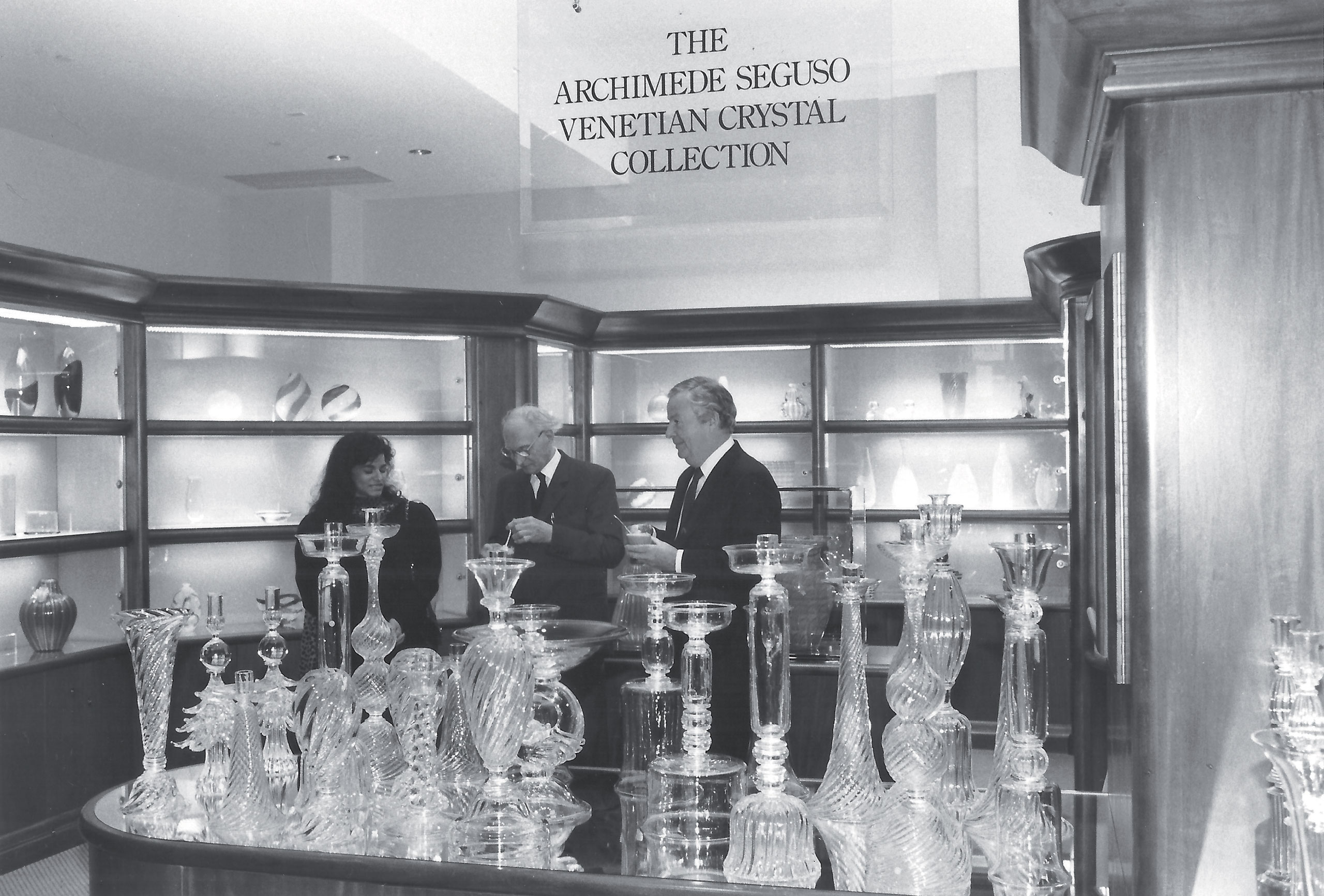 Archimede Seguso
The Save Venice paid homage to Archimede Seguso by dedicating him a personal exhibition ''The Master of Masters'' in new York at ''Tiffany&Co', in 1989 to celebrate his 80th birthday. In 1990, another personal exhibition was inaugurated at the Otaru Museum in Japan and in 1991 the Municipality of Venice hosted 'The Glass of Archimede Seguso', unique case in which the artworks of a living artist were showed at palazzo Ducale. The exhibition was such a great success that they had to postpone its closing not once but twice. Sensitive to the contemporary events, he realized ''My Europe'' in 1992, an obelisk made of blue blown glass, more than 2 meters high, that was exhibited in Luxembourg and in Liegi.
The relation and admiration of Tiffany&Co for Archimede Seguso and his family, its suppliers for over 70 years, gave life to another beautiful initiative, which involved Save Venice Inc and Vetreria Artistica Archimede Seguso srl: in memory of Ferdinanda Lucchetta Seguso, wife of the Grand Officer Gino Seguso, who passed away on August 4, 2005, fundings were collected to restore the painting by Paolo Veronese 'The Annunciation'', housed in the Gallerie dell'Accademia di Venezia.